Copyright held by The John Cooke Fraud Report. Reprint rights are granted with attribution to The John Cooke Fraud Report with a link to this website.
ALASKA
We think that he got off easy. A Russian man, Rustem Mukhametshin, who arrived in the US on a student visa in 2007 and then overstayed that visa, did a whole lot more than study at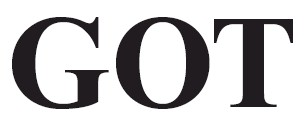 the local college to get an education. A fraud education. Mukhametshin devised a scheme to buy damaged cars via Craigslist, insured them, crash them, and get paid market value. He had help, too, other students who he enticed via social media sites to participate in the scam. Most of the "accidents" involved two cars, had no witnesses, and took place in the wee hours. The intent was not injuries, it was physical damage monies realized from totaled vehicles. Fraudulent claims were made to Progressive, Geico and State Farm on 22 vehicles. $209,109 was transferred to people in Russia and when things started to sizzle, the mastermind almost made it onto a jet to get the heck out of Dodge. Um, Alaska, and back to Russia. He was arrested as he prepared to board the aircraft. Charged with a single count of wire fraud, he's been sentenced to 12 months in jail and restitution of $70,000, After his sentence is completed, he will be deported.
CALIFORNIA
Poor Red's BBQ owners, Michael and Brenda Adams, may be in deep BBQ sauce. They have been accused of tax evasion to the tune of about $350,000 over the last six years. The restaurant, which opened in 1948, is best known for it's signature Golden Cadillac drink. If the El Dorado sheriff's deputies, the DA investigators, the agents from the Franchise Tax Board and the Board of Equalization have their way, that Golden Cadillac may turn out to be a Green Jail Bus. Recipe pending …
Maybe this is the month for funeral scams. Since many Asian families were unable to purchase life insurance on elderly relatives and had concerns about the ultimate cost of funerals and burial, they fell for the "deal" offered by a two members of their own community. Davie Ba Ngo, owner of Concerned Members Committee, and his assistant Stephanie Tuyet Le collected an estimated $200,000 in fees from 300 local Chinese and Vietnamese families, often via monthly installments. The payments were for a product that "looked" like burial insurance. It was a good "living" while it lasted, but now the San Jose company is "dead." Ngo and Le have pleaded no contest to felony embezzlement charges in a California court; He received a three year prison sentence and she received a six month sentence. Each has been ordered to pay restitution to the victims.
Another DME company operator bites the dust and the owner/president may soon be on his way to prison. (Realistically speaking, if every one pulling the same scam was represented as a bucket of water, and they were all added together, we might indeed have enough H2O for a small ocean!) This time it was Tigran Aklyan of Van Nuys of Las Tunas Medical Equipment Inc. located in San Gabriel. Aklyan has admitted that over a period of about 15 months, he conspired with others to falsely document the need for medically unnecessary power wheelchairs to Medicare beneficiaries. He submitted approximately $910,377 in bogus claims and collected an estimate $653,461. When sentenced in August, he could receive up to 10 years behind bars and a quarter million dollar fine. This is another successful prosecution by the Medicare Fraud Strike Force — which has thus far charged more than 1,480 defendants with taking $4.8 billion from the system.
ILLINOIS
Deep in the heart of one of Chicago's poorest and most violent West Side neighborhood is a 96 bed hospital facility. Until 1988 it operated as Franklin Boulevard Hospital and the ink ran as red as blood. Taken over by Edward J. Novak and renamed Sacred Heart Hospital, it was transformed into a privately owned forprofit hospital. It's profit mainstay was insurers, particularly government insurers like Medicare. Now it stands under the shadow of a 90-page federal complaint and affidavit that alleges Novak is a hands-on director in a multi million dollar conspiracy that includes paying kickbacks to doctors who refer elderly and/or indigent people to the facility. The complain alleges that some of those patients received extreme "treatment" that was considered to be unnecessary, however was a source of hefty compensation; e.g. tracheotomies on those who did not require them or "snowing;" a process of sedating ventilator patients so they had to remain on ventilators. .Arrested along with Novak and the hospital's CFO Roy Payawal, were four doctors — Dr. Venkateswara "V.R." Kuchipudi, Dr. Percy Conrad May Jr., Dr. Subir Maitra, and Dr. Shanin Moshiri, –each facing one count of conspiring to violate the anti-kickback law that prohibits hospitals from paying doctors for referrals. An earlier arrest, just days prior to the others, Dr. Kenneth Ware was charged with prescribing narcotics to Sacred Heart patients even thoughhis own license to do so had been suspended. The allegation is that he used another physician's registration number to write 101 prescriptions to 33 hospital patients over a recent four month period. The Feds have seized $2 million in bank accounts and are continuing their investigation.
MICHIGAN
Chalk up another $5.8 million Medicare fraud to Nabila Mahbub, office manager of All American Home Care Inc. in Oak Park, found guilty of one count of conspiracy to commit health care fraud. Nabila was one of twenty involved in this "same old same old" fraud that has become all too routine. Patient recruiters, bogus physical therapy that was never provided, false billings, doctored (or should we say un-doctored?) medical records, bogus sign in sheets, the works. She faces a maximum penalty of ten years in prison. The $5.8 million? That was processed in just 14 months.
A Grand Rapids podiatrist was hammer(to)ed by the prosecutors and will serve six months time in prison, pay a $15,000 fine and pay restitution of $65,110 for playing footsie with the Medicare program. Anthony J. Kirk, resident of the city located about an inch or two up from the wrist on the left side of the mitten (Hint: Grand Rapids, if you look at your own hand), will also be doing five months of home detention. The punishment comes after Kirk pled guilty to knowingly and willfully executing a scheme to defraud the Medicare program. Medicare does not reimburse "routine foot care," so Kirk got Medicare to foot the bill by submitting false and fraudulent claims for services he did not actually perform on his patients. He was a shoe in to(e) nail for his crimes (Editor's note: Apologies for stretching the boot, here, especially in such a callous way. Our writers can be real heels!)

MINNESOTA
Hi ho, hi ho, it's off to prison they go. Obviously, fraud doesn't just happen from outside of the company; sometimes it's the employee sitting behind the desk who is the perpetrator. In this Minneapolis case, that was the situation. Angela Madison of Minneapolis was a Policy Plan and Service Coordinator for ING Life Insurance; good job, good benefits, but obviously just not good enough because between 2003 and 2012 she fraudulently cashed in life insurance policies for ING clients amounting to more than $1 million. One of those 196 transactions was cashed in for client Tracy Jackson and the two became a duo. Madison would intercept the checks and fraudulently reroute them to Jackson — those being the other 195 — and then the two would split the proceeds. Both ladies were sentenced in St Paul US District Court to one count eachof aiding and abetting mail fraud. Madison received a 35 month sentence and restitution of approximately $1.6 million — and Jackson will be serving 27 months and paying about $1.1 million.
MONTANA
A bit of whimsy from the State of Montana – – because we don't see too many insurance frauds from that neck of the woods. Dawnalee Ellis-Peterson, a Billings woman with a colorful prior history of DOI convictions, was again apprehended while inebriated. Very inebriated. This time her vehicle was a HORSE. Authorities escorted her home, but once there she decided to change vehicles … to a pick-up truck. Now it's a felony DUI. Like we said, hardly a fraud, but worth mentioning when there is one more little teeny spot to fill in a very full John Cooke Fraud Report.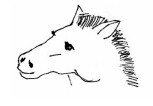 NEVADA
Las Vegas couple Michael and Melissa Woodward have been arraigned on 11 felony charges which could land them in prison for 16 years. Even though they resided in Nevada, it appears that they traveled to San Diego to perpetrate their scheme against senior citizens. It is alleged that from 2007 until the present, Michael Woodward, using various aliases, including Mike Woods and Mike Smith. went door to door selling what he claimed was long term care insurance. Some of the company names he utilized were Secure Care, Home Health America, Americare, U.S. Home Care, or U.S. Home Health. Woodward offered services such as cooking, cleaning, bathing, toilet assistance, dressing, laundry and shopping to the victims in exchange for an up front fee and a monthly premium. If a senior had an existing long term care policy, Woodward encouraged them to cancel it. He failed to tell his victims that he and his wife were the only employees of his "insurance company," that he had no license to sell insurance products, and that he'd been ordered to cease selling in Washington, Oregon, Minnesota and Texas. One can hope that this arrest will force the enterprising couple to finally stop duping seniors.
NEW JERSEY
There's nothing new about car fires. Some cases, however, are set apart by unique circumstances. Like this one. In March 2012, a sport utility vehicle went up in flames. The owner, Jonathan Taylor, then filed an insurance claim. When that claim was found to be false, the claimant was indicted and now faces charges of conspiracy, aggravated arson and insurance fraud. If convicted on all counts, Mr. Taylor could land in prison for 30 years..Oops, we mean Police Officer Taylor, who has served 17 years on the Newark force.
NEW YORK
C'mon, have a heart! Or not. Especially since the culprit in this one is a New York City cardiologist with offices on Fifth Avenue and in New Jersey. When a patient walked into an exam room at an office of Dr. Jose Katz, the diagnosis was almost always automatic. Those with Medicare had their charts falsified with various heart ailments, anything that allowed the ordering of expensive tests and treatments and — most importantly — produced incoming money from Medicare. In the case of this one doctor, $19 million was questionably funneled through his medical practice bank account. It wasn't just Medicare either; Aetna, Blue Cross and other insurers were also hit between 2004 and 2012. Some of the money, an estimated $6 million, was used to advertise on Spanish language television in an effort to attract additional patients . Katz will be sentenced for medical insurance fraud in July.
It all comes down to the word "flailing." If a guy is a $90K a year cop with an injured wrist that is too excruciatingly painful to allow him to do his job, does it stand to reason that he would be able to perform as a rock singer, grip the microphone and violently slash the air from above his head to just above the ground? Over and over and over? The "flailer," Christopher Inserra, a police officer with the Port Authority of New York and New Jersey, was the lead singer for the "Sick Maniacs," a heavy metal band. Some of the songs he sang were "Infection" and "Walk of Shame," either of which might take on special meaning now that he's been charged with mail fraud for claiming disability for two years while performing and touring with his band, "Cousin Sleaze." He did it to the duck, too! The American Family Life Assurance Company of New York, AFLAC, paid out $30,416 in disability payments to this particular Sick Maniac. Hopefully prosecutors can quack the case!
NORTH CAROLINA
Just us writers trying to do a little thinking early in the morning, but what would possess two adults to risk serious felony charges, court appearances, and maybe even handcuffs and fancy prison clothes, by coming up with a plan to glean about $75 a month — that's $37.50 each — by submitting faked vehicle towing bills to the sharpies at Met Life. Between March and December 2012, Terry Johnson and Sharonda Taylor of Durham are accused of doing just that — a $600 fraud involving seven trumped up invoices. They've been charged with one count each of insurance fraud, obtaining property by false pretense and felony conspiracy. The mind boggles.
Sometimes it pays good money to work at an insurance job — although the fringe benefit might be 41 months in prison and a restitution order of $737,733. Such was the case of Charlotte resident Maureen Barbara Mallon who had full access to her employers operating account, invoicing and remittance of insurance company premiums. And so began the 2004 game of "One For Them and One For Me" check writing where Mallon would issue duplicate checks to pay premiums. She had it all figured out; she opened a personal bank account in the name of "Maureen B. Mallon DBA Armwins Brokerage" and managed to add more than a hundred grand a year to her take home pay until the game ended in 2010 She used the money for personal expenditures, including vehicle expenses and residential rental payments. If the prison store starts coming up short on pencils, we know where to look.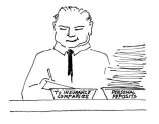 OHIO
Between 2009 and March of 2012, Douglas Carter of Gahanna was employed at the state operated Montgomery Developmental Center in Dayton and the Warrensville Developmental Center in Cleveland, both part of the Ohio Department of Developmental Disabilities. During that time period he cashed 146 fraudulent checks totaling $440,000 and spent the booty on personal expenses; cars, jewelry and … hmmm … liposuction! Authorities have indicted Carter on 15 felony counts including aggravated theft, theft in office, forgery, money laundering and tampering with government records. The Ohio Bureau of Workers Compensation Insurance Fraud Unit has been busy, busy, busy, busy, busy, busy, busy, busy, busy, busy, busy, busy, Count 'em. That's TWELVE BUSYS. During the month of April, they convicted or obtained guilty pleas from 12 people on insurance fraud charges. This BWC unit never slows down. The Dirty Dozen included one gal (Trisa Blose of Boliver Pizza) who let her workers' compensation insurance lapse, Lawrence Blakely of Van Wert who got slammed with nine felony counts relating to deception to obtain drugs (what a pill HE was!), a document forgery conviction on Julie Hiestand of New Weston, Columbus resident Danny McDonald, who falsified his wages, Dale Reed of Mason, Bruno Sesito of Berea, Bedford resident Cheryl Horvath and Miguel Santini and Roger Jones of Cleveland, all working while receiving benefits. They even got a Richmond, Indiana resident, Montoan Butler, for working while receiving benefits. Plus two more! These investigators got a little bit of everything in their April nets. Good job all!
PENNSYLVANIA
A Lancaster man, Benjamin M. Siar Jr., is facing 75 criminal counts in conjunction with a grisly case that accuses him of defrauding families that wanted to make preplanned funeral arrangements at his Conestoga funeral and cremation facility. It allegedly went something like this: Siar has been accused of selling life insurance policies to fund funerals, collecting premiums for those policies, and then never sending the applications or premiums to the would-be insurers. IOW, Investigators searching the funeral home discovered human remains in various forms of decomposition. The Lancaster County District Attorney will be prosecuting.
(PA & FL)
This Gotcha gets actually gets shared by Pennsylvania and Florida! Vacationing Reading Pennsylvanians, mother Kim Morrissey and her son Jason Egan, are accused of pawning numerous bracelets, charms, earrings, necklaces, and rings valued at over $4,000.00 at various pawn shops in Florida and then using the proceeds to pay for the trip to the Sunshine State. (Well, actually to attempt to let the Donegal Insurance Group pay for the trip via the claim Mom made for the 'stolen' items.) Nifty plan if it would have worked, but the crafty mother-son pair was obviously unaware that Florida Pawn Shops are ahead of the game when it comes to keeping records. The end result? Donegal denied the claim and our pawning perps have each been charged in their home state of PA with two counts of insurance fraud; one count of criminal attempt of theft by deception, and one count of criminal conspiracy. Mom also got hit with two counts of false reports to law enforcement authorities because she was the one who filled out the reports.
TENNESSEE
Maybe the bright idea came to him in a dream. How else could a 59 year old man, David Claxton, come up with a scenario where his bait shop gets robbed, his wife Vickie gets shot and killed over the proceeds of his worm sales, and then a potential business partner also bites the dust? According to the arrest warrant of the Tennessee Bureau of Investigation (TBI) and Shelbyville police, Claxton went "hit man shopping," however the plan reached the authorities before it could be carried out. (There's something nice to be said about a potential hit man who opts to turn in his potential employer rather than do the bang-bang thing!) . Claxton has been charged with attempted first degree murder and solicitation of first degree. The intended payoff? Life insurance, of course. The wouldbe director/producer/actor in this made-for- TV-movie (not!) is in custody, no bond, and awaiting his day in court.
How about the professional office cleaning company, Serve-Rite Facility Services, owners who especially liked getting cleaning accounts at Doctor's offices. Why? Was it fun to "play Doctor" after hours? Nah. Did they have a special penchant for gauze and/or medical charts? Nah. Did they concentrate more on stealing prescriptions pads — and, in at least one instance an ink signature pad — than they did on cleaning? Yeah ……. So sez the Detectives with the Hamilton County Sheriff 's Office Narcotics Division who arrested the SRFS owners, Paul and Diane Brinson, and charged them with several counts of obtaining controlled substance by fraud. They should have stuck to stethoscopes and speculums.
UTAH
The insurance claim report read like this. Sort of. "I drove my $22,000 truck to an overlook and then got out to pee. Since I forgot to put it in Park, it rolled off the hill. Oops." A Price Police officer at the time (that's two P's … peepee) who was having some marital difficulties and Problems keeping up on the truck Payments, Robert Walker ultimately confessed to what really haPPened. He was originally charged with filing a false or fraudulent insurance claim, a second degree felony, and obstructing justice, a third degree felony, but accepted a Plea (hmmm. A Pee-Plea!) agreement. He'll serve 120 days in the Carbon County jail and a 36 month Probationary sentence. He's now a "former" Police officer and we have no information on the status of the marital Problems. We DO know that he's got to Pay American Family $21,945 in restitution for the truck. Powerful Punishment!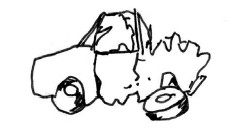 VIRGINIA
Manassas resident Joaquin Shadow Rams, a former contestant on the TV reality game show, The Amazing Race, might soon find himself on an amazing race toward lethal injection. Charged with first degree murder in the death of his 15-month-old son, Prince McLeod Rams of Gaithersburg (MD), prosecutors allege that Rams took out $560,000 in life insurance policies prior to a "drowning accident" that occurred during one of his court-ordered unsupervised visitation days. The doting Dad's story was that he thought his son was having a seizure, so he took him from his crib to the bathtub and "put water on him." The back-story is equally questionable; a former girlfriend's death (as yet unsolved) and the apparent suicide death of Rams' mother in 2008. (Ditto.)
WISCONSIN
In what was surely a game of musical chair hot seats, a former Wausau banker is going to do 30 days behind bars and have to deal with a $25,000 fine and 200 hours of community service. Jeffrey Tiffany of Mosinee, VP of the River Valley Bank, had a business relationship with a local business, the Manson Insurance Agency. Premium finance can be a lucrative sideline, so the agency owner, the manager and the banker were managing the loan payments for the insureds. Such "management," however, was revealed by an FBI investigation to be a $1.9 million dollar scam. It came to light after the bank purchased the insurance agency and found things were not as they had seemed. Among other wrongdoings, phony insurance policies were financed. Tiffany got off the lightest. Not so for the Manson Agency owner, David Schoffield, and CEO Timothy Mathwich, who were charged with embezzlement stemming from misappropriating customer insurance credits. Both received five year prison sentences and Susan Brockman, a former Manson vice president, was given six months in prison for her part of the $5.6 million loss to agency customers. Schoffield, Mathwich and Brockman were also order to make restitution of $5.2 million.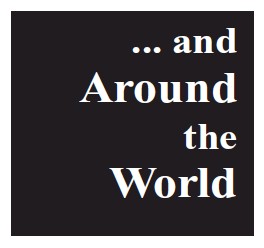 ARGENTINA
Yes, the economy has been tough in Argentina, but this one boggles the mind. Victims shopping for small dogs are being tricked into buying puppies (toy poodles, chichuahuas, etc.) that are not even close to puppies. They're baby ferrets. Or other baby members of the weasel family. One man paid $150 for a toy poodle and being a responsible new pet owner, he took it to the local veterinarian. "No esta una perita. Estoy una ferret!y," said the vet. Other areas have reported similar scams. If it looks like a duck, quacks like a duck, walks like a duck, it is NOT an Australian Sheep Dog. Period.
AUSTRALIA
The Crown Casino in Melbourne has been scammed out of an estimated $32 million AUS (translating to $33.2 million UDS.) Little is known about exactly how the scam worked, probably lest others get similar ideas, however it is believed that the casino security system was hacked and the casino's own surveillance network was used to give an advantage to a card player. It's of the utmost help if you KNOW what cards others are holding — know when to hold 'em and know when to fold 'em! The whole thing sounds very "Oceans Eleven-ish."
GLOBAL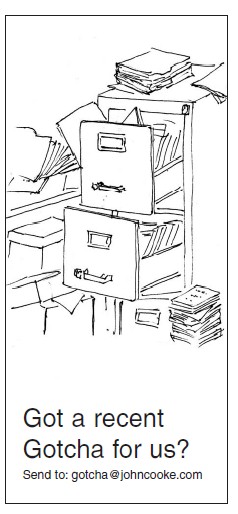 Who cares exactly which location — The legal offices of Fried Frank et al are all over the place. The point is that costs get passed on to the buying public. It's just that simple. All we really have on this one is something akin to an internal case of shoplifting that added cost to the bottom line; albeit in a rather strange and unexpected way. Former employee, Adam Rodriquez, a ten year trusted employee of the firm, discovered a new sales niche within a company that was too big to notice the little things — but the little things added up. To $376,000! And the commodity is simple. Toner cartridges — the scam was to order, order, order and sell, sell, sell. Supplying multiple offices that print out giant trees worth of paper, the cartridges can cost anywhere $80 to $259. The company (Frank) ordered them, lots of them, and then the toner entrepeneur sold them out of the back of his truck for $10 each (B&W) and $15 (color.) It's doubtful that he'll be making many copies in prison — where he faces a 5 to 15 year sentence for the resulting charge of grand larceny in the second degree.