Copyright held by The John Cooke Fraud Report. Reprint rights are granted with attribution to The John Cooke Fraud Report with a link to this website.
CALIFORNIA
There is more money in Medicare fraud than there is in preaching, or so discovered Charles Agbu and his daughter Obiageli Agbu. The take was an estimated $10+ million and the method was to convince seniors, using street recruiters, that they needed high-end power wheelchairs, hospital beds and other items. If they really needed them or not was of no consequence because the Agbu duo often just sent in the bills and collected, not always bothering to actually deliver the merchandise. The scam went like this … locate a victim with a Medicare card, grab the numbers, and start the bills rolling. An LA Doctor, Emmanuel Ayodele, and the recruiter, ALejandro Maciel of Huntington Park, have also pleaded guilty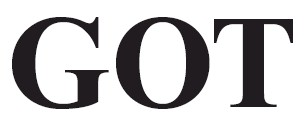 (health care fraud and conspiracy to commit health care fraud) in a plea agreement that assisted law enforcement in nailing the Agbu team. Maciel admitted to approaching elderly people at many locations, gaining their trust and Medicare numbers, and then taking them thru the steps. Others charged in the scheme included Dr. Juan Van Putten, Candalaria Estrada and Olufunke Fadojutimi.
Tiong Ong is serving five years of probation and repaying $157,000 that he was paid by the Postal Service for an alleged injury to his back and sciatica nerve while he was working as a tractor-trailer operator. While he was on disability, he submitted statements claiming he was not involved in any business enterprise. A Postal Service HR employee became suspicious when Ong was never home. Where was he? He was managing a Domino's Pizza; he'd take the orders, make the pizza's deliver them … and managed to purchase another Domino's franchise in Honolulu, Hawaii. That $157,000 is gonna take alotta pizza pies to cover ….
It might have been an episode out of Law & Order. Woodside real estate invester Peter Parineh enter the master bedroom of his mansion and finds his wife Parima's bloody and lifeless body in a bed. There she lay, with a .380 handgun and two bullets in her head. Suicide cried the distraught husband; she was depressed because we were about to be evicted from our lovely house due to the collapse of the California real estate market. In rush Olivia, Elliott, Ice T or whomever else is currently signed and they start looking, really looking, at the blood splatter, the bullet casings, the positioning of Parima's body, one of her teeth on top of her arm, and a clean white pillow on top of the mess. Nothing added up except hubby facing financial ruin and $30 million in life insurance benefits just waiting to be claimed. The show closes and the credits roll along with a long shot of Peter behind bars, serving his life sentence for murdering his wife. The last thing we read flashing on the screen is the notice that this episode has been based on the real story of Peter & Parima Parineh of Woodside, California. (Note: When Peter blamed his wife's death on "her greedy children," Judge Lisa Novak sentenced him to life in prison and made the comment, "Your arrogance is exceeded only by your greed, which is exceeded only by your cowardice.")
COLORADO
Four years ago, the Black Hawk Police Department received a call reporting that the Creek Side Bed and Breakfast was on fire. Investigation would later show that owner Terrance Ballowe was seen driving away from the scene minutes before that call came in, that he'd recently increased the amount of insurance coverage by $250,000, that (thankfully) there were no guests checked in at the time of the fire, that Ballowe had called his insurance company twice just prior to the fire … and the fire had been intentionally set. The first trial, in 2011, resulted in a mistrial. The second trial, in 2013, lasted 10 days are resulted in a guilty verdict on one count of first-degree arson and one count of third-degree arson. The Jefferson County District Attorney's office prosecuted the case.
FLORIDA
Wondera Eason is going to spend ten years in the slammer for her role in a $63 million Medicare fraud. This Wonder(a) Woman was the supervisor of Health Care Solutions Network, a Miami clinic that treated the mentally ill. By bribing owners of assisted living facilities to send her patients, the referred patient's got to play Bingo, watch movies and have BBQs, all billed as "treatment." She also was complicit in forging thousands of documents and the signatures of therapists necessary to certify the legitimacy of the claims to federal auditors. It was all in a day's work ….
Rodrigue Jean Baptiste of Boynton Beach was driving a Ford Focus with only one small child as a passenger when he collided with a woman driving a Ford Explorer and trying to turn left out of an apartment complex. In the midst of the confusion, along came a pick up truck and Sharah Simone Manning asked Baptiste to add her name (as an additional) passenger. He did it, later explaining "he did not want to disrespect her in front of the police." Manning, the invisible passenger, started treating at a chiropractic center the next day and accrued an estimated $14,000 in medical bills. When investigators later asked Baptise why he never told them that she was not actually in the car at the time of the accident, he said it was because "no one asked me." Both have currently been charged with insurance fraud.
Agent Jeffrey McCoy of Royal Palm Beach hit the AFLAC duck for $2,300 in commissions by sliding 28 applicants through as "former employees" so they could get better coverage. McCoy now has 28 pieces of trouble to deal with through Florida's Department of Financial Services.
In one rather gigantic whistle blower suit, The Halifax Health Medical Center, based in Orlando may be facing more than $1 billion in pay outs in answer to allegations of $800 million in false claims. Add $315 million of treble damages and … wow. The former compliance officer of HHMC alleges more than a decade of false billings, unnecessary hospital admissions, worthless spinal-fusion surgeries and illegal kickbacks to doctors for patient referrals.
Three time's a charm! Massage therapist Dayleann Marie Vallejo-Ruiz, owner of Injury Rehabilitation Center in Orlando, rubbed DIF investigators the wrong way in May AND June AND July. Her habitual behavior seems to suggest that she bills for services not performed, She's facing charges of insurance fraud, grand theft, and organized scheme to defraud. coverage. McCoy now has 28 pieces of trouble to deal with through Florida's Department of Financial Services.
INDIANA
Wayne Brazelton was a Gary police Sergeant, moving toward retirement. And then he bought a jet ski in 2008 that ended up destroying his police career and getting him a criminal record. The story goes that Brazelton parked the jet ski in a cove when it began to rain during an outing. He drove to a gas station to fix a flat on his trailer and when he returned the jet ski was gone, stolen he said. Progressive paid the theft loss and Brazelton sent the money to the finance company to pay off his loan. But a week after the theft, Brazelton found the jet ski floating off a breakwall. He told fellow officers that he was going to cancel the insurance claim, however he never did. Instead he parked the jet ski at a Gary Fire Department garage for the next three years. Why the deception? He said he was afraid the insurance company would think that he had something to do with the disappearance. He has since pleaded guilty to two felony counts of insurance fraud and received a six month probationary sentence. He also owes Progressive $7,645. Bad choices ….
LOUISIANA
Some Louisianans make a name for their families through Mardi Gras allegiances. Some do it with politics Some are BBQ kings. But the Kimbles? Their legacy was, we say was because many of them will be behind bars for a good many years, in staging car crashes. There weren't many rules. Smack into a tree, stage a rear-ender, submit a paper claim, do it alone or team up with friends and family — just about anything. Primarily working in four locals, they robbed the system of boucoup bucks. The next family reunion may well take place in Federal prison; some participants face up to 55 years on health fraud and wire fraud charges.
MASSACHUSETTS
Vicki Scalzilli got really lucky because she skated away via a plea deal from some serious fraud charges when her hubby Anthony took the rap. The Tewksbury couple owned a 2008 Infiity QX56 SUV, a $60,000 piece of power and metal, and then told Hanover that it (and an $8,000 men's watch) mysteriously disappeared from a Home Depot parking lot. Apparently their SUV went for a swim, becuase investigators found it in the Merrmack River. The Scalzillis turned both keys in to the police, thinking they were supporting their hotwire theory. It might have worked except those vehicles require a transponder key, a magician OR a tow truck to disappear and none of those things appeared on the Home Depot video surveillance tapes. Hanover said no thanks on the auto claim, however paid for the watch. Anthony received two years probation and an order to repay Hanover's costs. $22,420. The Infiniti drowned.
The Boston One Fund was established to assist victims of the Boston Marathon Bombing. Branden Mattier, writing on behalf of his poor aunt who had lost two limbs, was attempting to get her $2.2 million in compensation for her injuries. He even submitted a letter allegedly from the head of trauma services at Boston Medical Center to substantiate her condition and a double amputee. When undercover police delivered a not-quite-real check to Mattier and he accepted it, he was arrested. Poor auntie could not come to the door due to the fact that she'd died ten years earlier. Oops.
His career as an attorney didn't last very long. Disbarred at the ripe old age of 32, Phillip Thompson was suspended from the practice of law and disbarred entirely two years later. That didn't stop him from continuing to do business as an attorney and handling financial transactions for clients. In one case a couple lost their entire $416 thousand fire insurance payout after their house burned to the ground. The checks came through to Thompson and he allegedly converted the funds for his own use rather than deliver any of the money to his "clients." The Lawrence no-longer-an-attorney has been arraigned on charges of stealing more than $900,000 from at least seven clients, He's entered a not guilty plea. He's also facing larceny and embezzlement charges.
MICHIGAN
Julia Merfeld has a big mouth, especially when she's sitting in a car and talking to an undercover cop recording every word and every video image of her attempts to hire him as a hit man to kill her husband. Merfeld, of Muskegon, said. "When I first decided to do this, it's not that we weren't getting along. I mean, I was just, it was easier than, as terrible as it sounds, it was easier than divorcing him. You know, I didn't have to worry about the judgment of my family. I didn't have to worry about breaking his heart, all that stuff like this.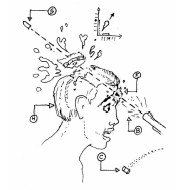 It's, like, how I got a clean getaway." She also very carefully expected the could-be executioner to not do any of the messy stuff in her kitchen; better to shoot him outside of the home on one of the days that she would be out. Merfeld stood to receive the proceeds of a $400,000 life insurance policy and offered the "hit man" $50,000 for doing the dirty deed outside of their home. "It would be messy in the house," Merfeld says with a laugh. A coworker tipped off law enforcement when Merfeld tried to hire him. After pleading guilty, Jake Merfeld, her still breathing husband, asked the judge for a light sentence, calling his almost-widow "wonderful" and "godly." Go figure …
A Jackson cardiologist, Dr. Jashu Patel, and the Allegiance Health Hospital have settled a whistleblower suit for a combined $4 million buckaroos. Allegations were that Patel falsely read stress tests as abnormal so that he could then bill Medicare millions of dollars for unnecessary procedures — even though 90% of the actual test results over a one year period showed no significant heart disease. The lawsuit also cited the death of an elderly patient after undergoing an unnecessary heart procedure.

NEW JERSEY
In a Hurricane Sandy Sting, New Jersey AG investigators grabbed eight contractors in their fraud net. Posing as owners of a ruined home, contractors were contacted to provide estimates of repair. Contractors who advertised on places like Craigslist. Of the eight, four ended up with criminal charges for lack of registration and the other four ended up with civil charges.
Rather than just pass hundred dollar bills under the table, a blood-testing lab bribed three New Jersey medical doctors in a far more creative way. More that $640,000 for illegal referrals changed hands via "officelease payments." The doctors, Dennis Aponte, Claudio Dicovsky and Franklin Dana Fortunato, received $5,000 a month from Biodiagnostic Laboratory Services for 1,000 square feet of space in Dicovsky's Paterson office; the others had similar deals. The lab made a fortune in referrals, the docs had their rent paid, and everyone lived UNhappily ever after once they got busted. All have plead guilty, each of the docs face up to five years in federal prison, many of the lab manager's are in a similar time-facing boat, and more than $2 million has been recovered through forfeiture. All's well that ends well. For us.
Clifton chiropractor Joseph Salomone has trouble heaped upon trouble. Now under indictment for allegedly paying runners $800-$1,000 for each warm body delivered to his office, he's also still facing last years pending charges of allegedly making false no-fault injury claims by extending care for patient's who did not need it and asking office workers to fill in forms for 37 patients with range-of-motion test results "without regard for the actual test results," per prosecutors in charge of the case. At issue is an estimated $89,000 stolen from auto insurers. If convicted Salomone faces up to 10 years in prison.
NEW YORK
Port Richmond resident Kanona Martinez, accused in January of this year of staging a car crash in Brooklyn for the insurance bennies, entered a guilty plea to insurance fraud six months later. She and fifteen others were responsible for submitting almost $332,000 in bogus claims made in conjunction with staged accidents. Many of the not-so-accidental accidents involved rental cars. Participants were coached on renting a car, running into a cab (which, quite frankly, is not all that hard to do in Brooklyn) and working the no-fault system for alleged injuries. Cabs were good targets for this ring. In another of those sixteen arrests, David Ross of Binghampton put the 2002 Suburban he was driving into reverse and hit a cab that a co-conspirator was entering. Busting this staged accident ring ought to make cabbies feel a bit safer in the future. Martinez took a fifth-degree insurance fraud charge and was sentenced to five days of community service and a one year conditional discharge. The others still face charges.
A clinic owned by Dr. Zhanna Kanevsky was implicated in a Queens no-fault auto ring that provided medical reports to support bogus car crashed about ten years ago. She served a year of probation in 2005, but retained her medical license. Will she have it much longer? The odds are longer yet! More recently she went to work as the medical- doctor-on-premise for Sergey Plotits, the guy at the center of a suspected pill ring/clinic in the New York City area that the feds and NYPD have broken up. An estimated 180,000 prescription pills were made available, by prescription, on a "come and get 'em" basis. It's alleged that recruiters hunted the streets for addicts, brought them in to the clinic, then Kanevsky wrote/signed the scrips and billers processed the bills. The top pill on the list? Oxycodone, of course.
NORTH CAROLINA
In an alleged disability scam, Raleigh resident Lisimba Tafirenyika received more than $29,000 in disability insurance payments from Unum Insurance Company. Evidence suggests that the disabled Tafirenyika was very much employed during the period that he was too disabled to work. He was charged with one count each of insurance fraud and obtaining property by false pretense.
Shea Coates, Shantana Raquel Clark, Donta Omar Haith, Gregory Oneil Haith, Lisa H. Haith, Laporshal Conshay Neal, (all of Burlington) and Helen Clark Monroe (of Stoneville) all have one thing in common. Each is in deep kimchee over participation in an alleged insurance fraud scheme involving a staged auto accident in Guilford County during last December. Coates has been charged with conspiracy to obtain property by false pretense, Clark, Monroe, Neal and two of the Haiths were charged with the same thing and also with attempt to obtain property by false pretenses, and the third Haith, Donta, got the triple whammy of identity theft added to the list. Obviously, none of them memorized the 11th Commandment: "Thou Shalt Not Defraud American Family!"
OHIO
South Point father/son doctors, Tahsiung Tsai and Peter Tsai billed insurers for worthless injections (and just as worthless CT scans) intended to treat back muscle pain. Even when patients said they didn't want the injections and/or they just weren't working, the Docs stopped documenting the comments, but kept injecting, billing, and even using contaminated needles. The "medicine" was illegally imported from Canada, Turkey and other nations. The Ohio medical board has pulled their licenses, the feds have stepped in with charges (the younger Tsai is facing smuggling and laundering counts) and it's entirely possible that father and son, if convicted, will eventually "have a Tsai time in prison tooonight…."
OKLAHOMA
Big Brouhaha going on as at least 200 union longshoremen are picketing over a fraud probe into the Port Union's health plan. Claims are delayed while the plan goes searching for bogus claims by doctors and other providers. The plan's administrator alleged that tens of millions of dollars in possible abuses have shown up. Commonly seen are unbundling scams, billing for nondelivered treatments and non-covered plastic surgery procedures disguised and billed under covered codes.
OREGON
Poor Carol Swan of Portland. When seeking Federal Workers' comp benefits she stated in a letter, ""I do not work, I cannot work. I cannot even clean my own house or blow dry my hair. I cannot ride horses. I cannot have a garden, I cannot play ball with my children. I cannot go boating. Sometimes I cannot even get meals for my family. I have to have injections for pain and medications …" Wow, all of this at the same time she was active in local politics, was seen scrambling down the sides of a Windsor River culvert to inspect a washout, put time in at business she co-owned and was a paid Chelsea select woman. Yup, poor Carol Swan has a whole lot of explaining to do because she now faces federal charges.
PENNSYLVANIA
Liam Crowley is dead — killed in a motorcycle accident when a drunk driver pulled out in front of him. Robert Landis racked up his 8th DUI, this time with a blood alcohol level of three times the legal limit, Crowley's family cannot collect on the insurance policy that covered the Dodge Ram truck Landis was driving because he was an excluded driver, and 85-year-old Louise Landis, Robert's mother, is sitting in a courtroom charged with insurance fraud because she willfully signed exclusion papers on her son and listed herself as the primary operator of the truck. Crowley is gone forever. Louise faces five years in prison, Robert steps up from DUI to homicide. Lose, lose, lose. So tragic.
TENNESSEE
Kawanna Braden of Nashville is facing felony charges of TennCare fraud, identity theft and obtaining possession of a controlled substance by fraud. And once again we see the word "hydrocodone" in the JCFR. In this case, Braden wrote the prescription herself and then used her TennCare health insurance to pay for it. Hopefully she saved a pill to dull the pain of what's to come.
TEXAS
This one goes on and on. Every Gotcha column catches a couple. Different agents, different states, repeating crimes. This time it's Texas and Aubrey agent Vincent Bazemore who succumbed to selling high commission life policies (95 to 105% of the first year premium went into his pocket as earned commission). All he needed was policyholders. He submitted applications for senior citizens, telling insurers that his wealthy clients needed the policies for estate planning. Then he forged their signatures after falsifying the financial information. (Pazemore to Bazemore.) He faces up to 30 years in federal prison because he was on pre-trial release for securities fraud when he allegedly engaged in the activities he's accused of in this commission scam.
Talk about the wrong patient (an insurance company employee) to offer a "free" massage to … and talk about some lucky investigators from Independence Blue Cross Blue Shield who got to gather the "evidence" showing that Philly-area chiropractor Christopher Sepanski never bothered to examine his Newtown Athletic Club "patients" before he illegally billed a health insurer for the non-reimbursable therapy. Prosecutors are armed with a total of 39 massages, zero exams, zero chiropractic treatments and nine instances of the patients being asked to sign blank exam forms. We predict some real "injuries" if/when Sepanski faces the music.
WISCONSIN
Manitowoc resident Mathew7 Lemberger is heading up to Club Fed for a ten year stint of mystery meat dinners and fun time with bad guys. Lemberger had a history of fire-bugging his home and business inventory for insurance pay outs. As half of an inter-racial marriage, he planned the fires to look like hate crimes, complete with racial slurs. None of his earlier match play came out until Lemberger got greedy with the latest fire — and left a trail of immolated bread crumbs for investigators to follow. After renting a storage building, he made a claim for lost electronic control modules for diesel engines. Storing the modules in a Quonset hut, he raised his property insurance to $1.4 million, threw in an offer to murder a buddy's spouse (just as an aside), had another helper drain a fuel line of a truck inside a building and then built one of the biggest fires you ever saw. His last trick was to cooperate with the feds and share information; helpful but not helpful enough because he's still going away for ten long years.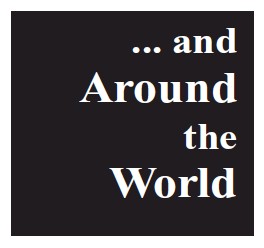 ENGLAND
After a major crackdown on fraud, 2012 marked the first year that over 1 billion pound$ worth of the f-stuff were uncovered in Great Britain. The Association of British … and Around the World Page 20 The John Cooke Fraud Report July/August Insurers "gotcha-ed" more than 124,000 bogus or exaggerated claims through the efforts of a specialist police unit — the Insurance Fraud Enforcement Department — and the industry's development of an insurance register.
ITALY
The US is surely not the only country overrun by criminals staging automobile crashes. The Zurich Insurance Group was defrauded of an annual estimate of US $1.3 million by an Italian mob. Guiseppe Giampia, a big boss turned informant, provided information that led to charges against 70 suspects — so far. Giampia, by the way, is suspected of ordering 20 mob war murders — which may be why he's singing. Time will tell.
CHINA
From the 1980's rural-based farming country overrun with poverty to the fastest growing power in the new millineum, insurance fraud has been taking root in China. Is it a simple fact of evolution in the overall process of fraud growth or are the Chinese just learning to copy the California born schemes from the 80's? In one case, a Shenzehn resident managed to get into rush hour crashes every three days for three years, hid previous damage with stickers and bribed mechanics to inflate damage estimates. Sticking to small claims, he "earned" about US $63,750 — which acquaints to a reasonably good living wage in China — prior to getting busted. In 2012, police netted 95 suspects in a staged accident ring that collected more than US $600,000.
TAIWAN
Chen Chia fu, a restaurant cook, was ashamed of his sister's behavior. He believed that she was a prostitute and felt her to be a burden. Having spent time in a hospital after faking mental illness, CCF thought he'd have a valid defense for strangling Chen Wan Ting, chopping her in pieces with a kinfe in their apartment and leaving her wrapped-in-plastic head at a public toilet. Could the purchase of several life insurance policies covering CWT been at attempt to make it look like an American crime?