Copyright held by The John Cooke Fraud Report. Reprint rights are granted with attribution to The John Cooke Fraud Report with a link to this website.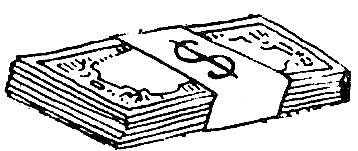 The accusations are damning. Michael, Keen is alleged to have gone boating in November, 1981, with his pregnant wife, Anita, and his friend Kenneth Shapiro. The boat, The Foreplay Two, was ten miles out into the Atlantic Ocean when Anita went overboard. At stake – $200,000 in life insurance money.
Immediately after the mishap, when the initial reports were filled out, Keen and Shapiro agreed that Anita simply disappeared and they did not realize she was not on the boat until they docked. But three years later, Shapiro testified that Keen had pushed Anita overboard and left her struggling in the ocean as he motored back to shore. Shapiro further testified that Keen had often talked about finding a woman to marry, insuring her life for big bucks, and then killing her.
By that time, Keen, too, had a new story. He claimed that Shapiro had thrown both Keen and Anita off the boat during horseplay and that Anita went under and couldn't be saved.
The jury believed Shapiro and Keen was convicted and sent to death row. The conviction and death sentence were twice overturned on appeal. First because of an improper comment made by a prosecutor — and the second time because a magazine article discussing the legalities of the case was found in the jury room.
Late in June, Keen was convicted and sent back to death row -for the third time. The latest trial included a former cell mate's testimony that Keen tried to hire him to kill Shapiro.
Marriage and murder for money — or tragic accident?
© 1995 John Cooke Fraud Report