Copyright held by The John Cooke Fraud Report. Reprint rights are granted with attribution to The John Cooke Fraud Report with a link to this website.
ARIZONA
It might be "just" a fraud investigation — or – – it might be a murder investigation. The Department of Public Safety detectives arrested three people for stripping a car, torching it, and later reporting it stolen to the insurer. Geralamo Dicarlo (aka Geno or Stogie), Lakeisha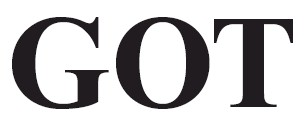 Youmans (they call her "Baby Girl") and Michael Darrah (no telling what they call him), all believed to be active in the Ruff Ryders motorcycle gang, were arrested and charged; Stogie is looking at drug charges and fraudulent schemes, Baby Girl is facing fraudulent schemes and Darrah was in possession of stolen property. Each was linked with the stolen car matter, however further investigation will hopefully reveal if any or all of the three had anything to do with the death of another gang member who was killed in late 2011 to allegedly silence him about the car theft matter.
CALIFORNIA
Richmond resident Louis Houston and Fresno resident Cedric Birdell Jackson, Jr., tangled with the CA DOI — and not in a good way. The men were arrested on suspicion of taking hundreds of thousands of dollars from insurance carriers via more than 165 claims over a twelve year period. Claims ran the gamut between stolen cars, collision losses, vandalism and residential fire. Charges included numerous counts of perjury, fraud and burglary.
FLORIDA
Two Traveler's adjusters were the recipients of an estimated 260 anonymous voice mails left over a 16 month period by Brent Hansen of Seminole. Hansen has entered guilty pleas in U.S. District Court to four federal harassment counts. Court documents indicated that the messages accused the employees of being murderers, rapists and terrorists and would often include long periods of laughter and screaming. The recorded tirades included rants that the victims were cursed and God would damn their souls. Hansen has three long years to think about his action. His jail sentence does not include phone privileges.
INDIANA
Christina Heaven of Jeffersonville, a former administrative worker at Pet First Healthcare, is in deep pet doo-doo. Accused of embezzling more than $300,000 from her employer, she faces 59 theft and forgery charges. Heaven is also accused of using her boss's social security number to open a Pet First checking and credit card account in 2010, and then playing the "one for you, one for me" game when it came to depositing checks. The good news was that when the scam was uncovered, there was still $11,020 in the secret account The bad news was that $293,703 had already been moved out. It's scheduled for a November court date.
We often hear of Ponzi behavior — taking today's money to pay yesterday's bills — by investment bankers, agents, etc. This time we're hearing about it in the case of William Conour, an Indianapolis attorney who allegedly rolled funds for 12 years. Charged with misappropriating a currently estimated $4.5 million in client settlement payments over that time, he was brought down by information provided to the FBI concerning the creation of trust accounts with an Ohio bank. While Conour did allegedly set up the trusts for the 25 or more represented clients who had suffered serious injury or death and received subsequent construction liability settlements, he may have only deposited enough money in each trust account to cover the monthly payments for a year at a time — diverting the rest to his own use If convicted, Conour faces more than 20 years in prison, large fines and restitution. Also at issue now is the question of what the Indiana University School of Law will do about "The William and Jennifer Conour Atrium," named for the Conours after their very generous gift of $450,000.
ILLINOIS
Peru wasn't far enough away to run, apparently, as the Feds recently caught up to Dr. Juan Rios and arraigned him in federal court in East St. Louis. Rios had been on the run since skipping out on a $3.5 million bail in December, 1999. Formerly of Florissant, he was accused of fraudulently claiming total disability insurance proceeds, using a social security number that did not belong to him, billing insurance carriers for more than $1 million in services never rendered — and being a no-show at his 1999 arraignment.
LOUISIANA
Two law enforcement officers form the Not- A-Smart-Idea-Boys-Club got in big trouble. Federal prosecutors say former New Orleans Police Sgt. Kevin Guillot falsely reported that his truck had been stolen from a boat launch in Jefferson Parish last year. His claim was backed up by former Jefferson Parish sheriff 's deputy Daniel Spears, who is alleged to have written a false report to back it up. Guillot's nephew, Anthony Venezia, supported his uncle's story by making false statements to the insurer. Bottom line? Guillot was sentenced to 11 months in prison, Spears got six months and Venezia skated off with a probationary sentence and 50 hours of community service.
MAINE
Edward App, owner and sole proprietor of App Tree Inc. in Woburn branched out from tree service — to charges of workers' compensation premium fraud. By representing that he was the only employee of his company, he was able to pay a minimum policy premium, but the claims began adding up. AIM Mutual paid out more than $700,000 to injured employees while App is alleged to have saved approximately $42,000. He's facing four counts of workers' comp fraud and three counts of larceny over $250. The AGs office is handling.
MASSACHUSETTS
A perceived win-win scheme to reduce caseloads and make some money rapidly turned into a lose-lose situation. for Jeffrey Bannon of Clinton, Michigan, a former claims manager for Public Service Mutual Insurance Company, and Steven Cournoyer of North Providence, RI. The two are alleged to have conspired to defraud PSMIC via an agreement wherein Bannon opened (in 2008) a 2007 closed unpaid slip and fall claim from a Wellesley restaurant — and authorized a $23,500 payment to Cournoyer. Cournoyer deposited

the funds to his own personal bank account and then wrote checks to Bannon totaling $6,240. Lose-lose came into play when the carrier discovered the fraud via a 2010 internal investigation, turned it over to the AG, and earned Bannon charges of making a fraudulent insurance claim, larceny over $250, and conspiracy to commit larceny over $250 — and Cournoyer charges of larceny over $250 and conspiracy to commit larceny.
MONTANA
Butte Farm Bureau Services agent Jeremy Hoscheid pled guilty to felony theft for stealing $7,200 in client funds, and skated with a three year deferred sentence and an order of restitution. A complaint from a client spurred the investigation. Chalk up another one for the good guys!
NEW HAMPSHIRE
Warning — the most frightening thing about this Bow, New Hampshire, case is that Tammiann Searle was employed as a Program Assistant who taught fifth-graders in the schoolroom. In her off time she is alleged to have been responsible for quite a litany of other activities. An insurance fraud conviction from a June 2009 incident, creating a false public alarm (March 2010) by calling in a bomb threat to the school, and a September 2010 charge of filing a false insurance claim and setting the house fire that resulted in that claim. The home owner, Bryan Cormier, the owner of the house at the time of the fires, was also charged, however not before he submitted claims for damage sustained in three (one, two, three, count 'em) fires over a four hour period. Searles had learned her lessons well, starting with the 2009 apartment fire that she claimed destroyed her furniture and electronics to the tune of $24,000, although in truth she'd removed the items prior to the fire and stored them with friends. She exchanged a guilty please for a 1-1/2 to 3 year suspended prison sentence and a $4,000 fine. Hardly a knuckle slap with a ruler, we thinks.
NEW JERSEY
New Jersey authorities have charged a Nutley chiropractor with 125 counts of seconddegree health care claims fraud, and one count each of second-degree attempted theft by deception and second-degree theft by deception. Between 2007 and 2011, Joseph Salomone allegedly billed $196,055 in fraudulent payments or reimbursement, of which he received $89,283. Companies victimized included Allstate Insurance Company, High Point Insurance Company, Liberty Mutual Insurance Company, New Jersey Manufacturer's Insurance Company and United States Automobile Association. The charges included falsifying charts to support continued care on 37 auto accident cases. How many backs could a back crack crack if a back crack could crack backs?
Evana Roth filed for divorce and an order of protection against her hubby of 12 years, Raymond Roth. Wait, it gets far more involved. Late in July the errant hubby disappeared and his son, Jonathan, filed a police report alluding that his vanished father had drowned. Now Sonny is facing charges in Nassau County of insurance fraud, attempted insurance fraud and filing a fake police report, all incurred as a result of assisting dear old Dad with what authorities allege was an attempt to tap into his life insurance. NEW YORK Bad boy, bad boy. Nassau County district attorney's investigators arrested and charged Joseph Koch of using $648,000 of client premiums for his own benefit. According to authorities, during the two years the money was diverted Koch made purchases at retail stores, paid country club memberships, funded his own car and house payments, took gambling trips and … paid his income taxes. The Jericho agent faces 15 years incarceration if convicted. (Editor note: We're still scratching our heads over the "Paid his income taxes" part ….)
NORTH CAROLINA
The pastor of New Beginnings Christian Fellowship in Stony Point, Chuck Hager, was arrested and accused 13 felonies in an alleged $23,000 insurance scam. At issue is eight months of disability payments paid by AFLAC and the accusation that the good pastor continued to work full time while he collected those disability checks.
Charlotte resident Robert Chase Garcia should have stopped eating at diners. What bad luck to continually take a bite of food and chomp down on a foreign object. Not once, but over a three year period, time after time after time. The unlucky Garcia would allegedly first ask the restaurant manager for cash to cover necessary dental work; if that didn't work, he'd file claims with their insurers backed by fraudulent documentation. He was recently arrested and charged with ten counts each of obtaining property by false pretense and insurance fraud.
You just have to wonder … what were they thinking? Or maybe smoking? Shacoria Vontavia Crawford of Charlotte and Kaleena Lavonda Moore apparently went out one day to … smash their cars together. Not once, but multiple times, in what authorities believe was an attempt to get some visible damage. Their original police report said no injuries, but that changed later when they told Universal Insurance Company that two children in the car suffered injuries. Moore also wanted her car repaired. Yes, charges have been filed — insurance fraud, conspiracy to commit insurance fraud, making a false police report and, guess what, misdemeanor child abuse.
Strike one. American Bankers Insurance Company of Florida was not amused. Strike two. The Durham City Police Warrant Squad was not amused. Strike three. Department of Insurance Criminal Investigators were not amused. Three strikes, Mary Teresa Whitman Few, and you're out. Out of your house and into the Durham County Jail charged with one felony count each of insurance fraud, obtaining property by false pretense and attempting to obtain property by false pretense. Few's woes started in April 2011 when she submitted a claim for merchandise stolen from her two months earlier — and got an insurance settlement of $9,371.36. In February 2012 she suffered a similar loss, this time for $3,950 worth of stolen property, and made the claim in March, including the police report. The problem was that neither of Few's police reports matched the police reports that investigators obtained directly from the police department. Oh oh, Few. What to do? Cry boo-hoo? Your life's askew. Judge will review. Then sentence you. (Editor's Note: If this had happened in Kalamazoo, we'd have a better ending to this rhyme.)
NORTH DAKOTA
Brent Kitzan, a Bismarck insurance agent, charged with 14 counts of felony theft of property, eight counts of felony insurance fraud and five counts of felony fraudulent securities practices, will not be selling any more insurance policies. Arrested in July, he'll more likely be otherwise occupied as he faces 230 years in prison for defrauding 21 clients, many of them elderly, out of an estimated million and a half dollars. Court documents say Kitzan was collecting insurance premiums from clients, failing to remit those payments to insurance companies, taking out personal loans from clients, collecting money for investments and never actually investing the money. Where's the money? Perhaps Kitzen's court appointed attorney can help figure out that question.
OKLAHOMA
Harmon County Healthcare Authority/ Harmon Memorial Hospital (HCHA) and Dr. Akram R. Abraham, of Hollis, have hopefully learned not to mess with Medicare and Medicaid programs. While denying liability, the Doctor and the Hospital have agreed to a $1,550,000 payout to settle a health care fraud case. A whistleblower, Randy Curry, provided information alleging that during a seven year period, Dr. Abraham received excessive remunerations in violation of the federal "Stark" regulations and Anti-Kickback Statute — including but was not limited to — free rent of office space, free billing and staff personnel, reimbursement of uncollected accounts receivable, duplicative per encounter payments for emergency room services, and improper payment of locum tenens physician services. HCHA will be paying $550,000 and Dr. Abraham will cough up a cool million. Both entities agreed to additional regulatory compliance reporting and monitoring over the next five years.
PENNSYLVANIA
Hey, hey, hey to the Erie police and their collar of a ten person staged accident auto ring. Using the same vehicle hasn't worked for years, nor has the same accident scenarios, similar damages, and identical pictures, but it didn't stop these participants as they collided cars and collected an estimated $37,000 in bogus damages. Multiple companies were affected, including Geico, State Farm, Nationwide and Progressive. Sentencing continues and restitution has been ordered.
"Playing sick" netted Judi Grate, Bianca Bucano and seven other lesser involved individuals tens of thousands of dollars over a ten year period. Their scheme was to submit thousands of home health care invoices and receipts for reimbursement as part of their claim that they required constant care for disabling health problems. In all, they submitted bills for more than a million dollars to Philadelphia American Life Insurance Company, Genworth Financial Insurance Company, MetLife Insurance Company, and AIG Centennial. The plot also resulted in eventual charges and convictions — inlcuding counts of Corrupt Organizations,. Dealing in Proceeds of Unlawful Activity, Criminal Conspiracy/Dealing in Proceeds of Unlawful Activity, Insurance Fraud, Criminal Attempt/Theft by Deception and Forgery — after a grand jury investigation. Grate and Buscano were the patients; the others participated by either falsely claiming to provide the care or by forging signatures of caregivers who either did not exist or did not provide care. Investigators found that the alleged "caregivers" were working other jobs, visiting relatives in prisons or incarcerated themselves when the care was purportedly given. Sentences included prison terms, restitution and orders to pay court costs.
Commandment Number One — Thou shalt not mess with Delta Dental. Sandra Villafane submitted a claim to DD asking for money to pay part of the cost for braces for her two children. The company issued her a check for $1,800 and Villfane deposited the check to her personal account. The fact that she did not get her children braces resulted in two counts of insurance fraud and one count of theft by deception for the untoothful mom.
Every minute counts with GEICO. Shelley Dima learned that lesson the hard way when she backed out of her driveway and into a Ford F-150 truck, causing over $7,000 in damages. Realizing that her policy had lapsed, she picked up the phone and made a credit card payment to reinstate her policy. Less than an hour later she filed a claim and lied about the time of the accident. This was evident to investigators when they learned that the owner of the damaged vehicle had reported the incident to Progressive just one minute before Dima made her telephone payment. Oops! The charges include one count of insurance fraud and one count of Criminal Attempt/Theft by Deception
The tooth, the whole tooth and nothing but the tooth. Dentist Douglas Cranch (we'd like this one better if it was Douglas Crunch!) pled guilty in Montgomery County to two counts of Medicaid Fraud and two counts of Forgery, receiving probation, community service, a $15,000 fine, restitution in the amount of $13,914 (amounts sure to put a cavity in his coffers) and an order that he not treat Medicaid/Medicare patients for five years. Investigators discovered that United Concordia Insurance Company was drilled in an upcoding scheme that magically turned routine $49 teeth cleanings into $300 "periodontal planing and scaling" procedures. Their thorough investigation got to the root of the problem.
This husband/wife really need to attend a communication skills workshop so that they can learn to get their stories straight. When they're done with that, they need an advanced studies workshop in "remember what you told the nice police officer yesterday so that you don't report entirely different details tomorrow." Finally, a graduate level course in jail etiquette might be a good choice just in case they flunk the first and second workshops. Here's some prep homework for Davoud Kermanshahi and his wife Ziba of Manheim. (1) If you go to a mall together, allegedly lose your Mercedes Benz SEL to a thief, make sure you agree if you took a bus home or a taxi home. (2) Even more importantly, no matter what means of transportation you took home, it really helps if you are both in the country (and not 11,000 miles away visiting relatives) on the date of the alleged incident. We'd list a 3, 4, 5, etc., but these two need extra time for just numbers one and two. Besides, right now they are busy … dealing with charges of insurance fraud and conspiracy to commit insurance fraud filed by Lancaster County's ADA. (A well deserved pat on the back to the Nationwide adjuster who took the statements from the couple and noted the discrepancies!)
RHODE ISLAND
Louisa Knight or Warwick, RI, might just as well have checked all the Red Flag List boxes in conjunction with the claim she made against Allstate when she set fire to her own home to cash in on an insurance claim. She sent her minor daughter and an unrelated minor friend out with the dogs. Check! She had a male friend remove certain items from her house right before the fire. Check. She left cigarettes on the floor along with a variety of accelerants. Check. And she was recently sentenced to a prison term of ten years and one day. Checkmate!
TENNESSEE
A twisting turning case. At the time the drowned and dead body of Teresa Larkin was found in her Johnson City home bathtub, there were four life insurance policies in effect covering her for a face value of $700,000. A partial autopsy was performed when she died. It was 2003 and Teresa's daughter Tia was 11 years old. Dale Keith Larkin, the grieving widower step dad of Tia and husband of Teresa, was not charged although the case was never closed by the Johnson City PD. In 2006, the daughter and husband formally agreed to splitting the proceeds of the life policies — $500K to Tia and $203K to Dale. Three years later the body was exhumed and x-rays revealed 21 separate injuries, enough to get Dale convicted of murder in 2011. Citing the ""slayer's statute," a Tennessee law that bars people convicted of murder from inheriting property from the victim, Dale stood to lose the $203K. But the Tennessee Court of Appeals upheld the original settlement (albeit unhappily so) on the premise that a deal was a deal. Interesting case, but no cigar except that Dale is in prison for life.
TEXAS
When twenty elderly tourists died when the Ethan Allen, a 40-foot tour boat, sunk on Lake George, in the Adirondack Mountains of New York on a fall foliage tour. the boat operator, Shoreline Cruises, discovered the unthinkable. Their general liability policy was a fake, having been purchased through a Lone Star State benefit association called Global Property Owners Association, Inc, and layered atop other fraudulent entities in the Caribbean, but none were licensed to sell insurance coverage in Texas, there was no money to pay claims, cease and desist orders had been put in place before the tragedy took place, and at least one player was operating under a knowingly fake name. Even so, the association was selling insurance to apartment complexes, condominium associations, bars and restaurants. In all, six bad guys, multiple money laundering charges, up to 20 year (no possibility of parole) prison sentences, hefty fines, restitution to victims and heartache all around.
A Bryan chiropractor, Chase Lindsey, collected $2,000 a month from a local law firm in exchange for providing medical evaluations and recommending treatment for patients allegedly injured in automobile accidents. The conspiracy continued for two years as $58,000 exchanged hands, but the real pot of gold at the end of the rainbow was estimated at the $3 million in claims against automobile insurers. The scheme wasn't even very creative. Lindsey always prescribed the same six treatments, however the patients only received two. It was always ice/heat and electric stimulation, 3-4 times a week for 5-6 weeks. Patients showed up half that many times for half that duration, got "treatment" from unlicensed and unsupervised individuals, and no follow ups. The US Attorney General has accepted Lindsey's guilty plea and now we just wait to see how many of his cohorts in crime bite the dust.
VIRGINIA
Jay Aneja was one of four men named in a federal indictment for ordering more than a pizza. These four ordered a fire, one that caused hundreds of thousands of dollars worth of damages to Weekend Sofa Outlet, a business that Aneja owned with his family, and adjacent businesses in Roanoke. Three men faced the music, charged, tried and jailed, but Aneja fled. The US Attorney and Aneja's wife believed he'd gone to New Delhi to avoid facing a $2 million fine and a 15 year prison sentence, but his recent arrest in Toronto dispelled that theory. He's now charged with multiple offenses and authorities hope to extradite him back to the US to face charges.
Susan Cilenti of Leesburg, the named insured on a $500,000 life insurance policy issued by USAA, was found dead in the family home in 2009. Hubby James Cilenti, a suspect in the death and the primary beneficiary of the policy, tried to get the insurer to pay off but failed. Enter attorney Christopher Agresto, hired by Clienti, who represented to USAA that a trust had been established for the benefit of the contingent beneficiary, Cilenti's adopted daughter, and that the proceeds of the life policy would be deposited to the trust and then used for the benefit of that child. USAA sent $507,000 to Agresto based on his representations. Now Agresto is going to have two years behind bars to figure out why he instead wrote over $450,000 worth of checks and wire transfers directly to Cilenti, who then used the funds for himself. Participating in the case were the FBI, the Loudoun County Sheriff 's Office, the Social Security Administration Office of the Inspector General, and the Commonwealth Attorney's Office.
BERMUDA
Bermuda Fire & Marine, the leading island insurer, identified eight suspicious claims filed by three individuals over a one year period. Three Philippine nationals have been charged with 14 counts of receiving in excess of $75,000.00 US dollars by deception. The three, Camille Canillas Orteza, 25, who is in Bermuda on a student visa, 32-year-old Rhyan Calingasan, and 41-year-old Ferdinand Malabanan denied the charges.
GREAT BRITAIN
Scotland Yard is moving full steam ahead toward identifying and arresting users who downloaded ID fraud packages from the UK web site Confidential Access. The site allowed users, for a hefty fee of course, to create fake documents and IDs online, such as false bank statements, wage slips, driver's licenses and other documents. As many as 11,000 users are estimated to have used the service and purchased products such as the Platinum Profile, costing £5,500 (about $8,600 US) and including instructions on how to commit identity fraud — or — the 100pc Creditmaster profile which was only available to web site VIPs at £2,000. The latter also included the requirement that the customer turn over 50% of his first fraud to avoid Confidential Access wrecking the credit profile. Users could also participate in teaching web chat forums. The business was run from Spanish villas by two of the cyber-criminals, supported by servers located in Hong Kong, and it included highly sophisticated encryption codes. Losses were in the multi-millions, no matter which currency you're counting with.
INDIA
Just when we thought we'd heard it all … India's health minister, Amar Agrawal, is the source of information that charges doctors in the state of Chhattisgarh with performing medically unnecessary hysterectomies on poor village women as part of a national insurance scheme to … get money. The women were often told that the surgery was necessary to avoid cancer, and an estimated 2,000 of them agreed to the 30,000 rupee procedure (about $540 US) which was paid to the doctors by the Indian healthcare system. The government program allows private hospitals to claim compensation for treating patients who cannot afford the procedures.
PHILIPPINES
Well deserved kudos are due to the Philippine National Police for their investigative efforts that resulted in breaking up an online scam run out of private houses in Manilla and Antipolo City. In all, 357 mostly Chinese and Taiwanese suspects were arrested in simultaneous raids on 20 locations. The scam involved posing as representatives of police, prosecutors, courts and insurance companies and contacting Chinese and Taiwanese citizens with news that their bank accounts were being used for money laundering and terrorist financing. Victims were told to transfer their money to a new account … not surprisingly that new account was provided by the criminals. Paquito Ochoa, the head of the Presidential Anti-Organized Crime Commission, said the arrests were the largest single-day operation against organized crime in the country.